Canoe, Kayak, & SUP Rentals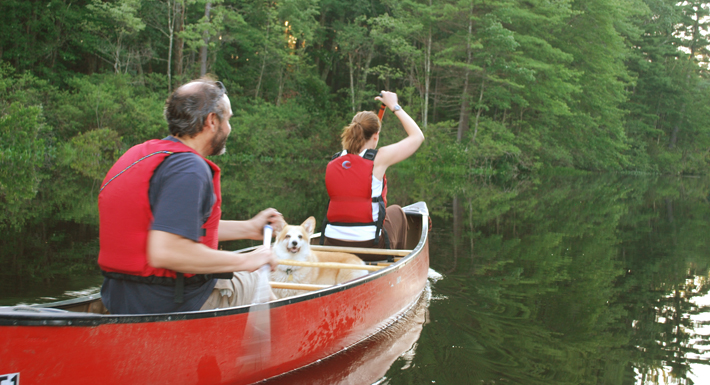 Rent quality Old Town canoes and kayaks and BIC stand up paddleboards on the beautiful, friendly Nashua River in West Groton, Massachusetts. Launch from our rental site and paddle for hours in either direction! Our friendly rental staff will assist you with your boat, provide paddling and safety tips, give you an idea of what you might see on the river, and share the amazing story of the Nashua River's history. Have fun exploring the main channel of the Nashua, the smaller tributary of the Squannacook, and the pond-like ox bow of Dead River. Each season brings different experiences and sightings. Paddles and life vests included for all ages.
Rental Options
General Rental Rules
Liability Release Form must be signed by all participants. Minors (under 18 years) must have our liability release form signed by their parent/ guardian.
Person Flotation Device (lifejacket) MUST be worn at all times in boats.
NO ALCOHOL or other substances which impair judgement.
OFFSITE RENTALS are allowed to approved locations at Full Day price . Everyone using the boats must sign a liability release form in advance.
PUT-INS $10 for each private boat being launched from our site which is accompanying a rental. LIMITS APPLY. PRIOR APPROVAL REQUIRED.
Gift Certificates
Our Gift Certificates are can be used for our canoe, kayak, and SUP rentals, for our Monthly Guided Nature Tours, for our Paddling Instruction Clinics, or for our rental Season Passes. You can order online to recieve an email certificate, or stop by our rental stand to pick up a physical copy. Gift certificates expire seven years from date of issuance.
Season Passes
INDIVIDUAL CANOE: One canoe for passholder. $160
FAMILY CANOE: Two canoes, a passholder in each. $240
INDIVIDUAL KAYAK & CANOE: One solo kayak OR one tandem kayak OR one canoe for passholder. $200
FAMILY KAYAK & CANOE: One solo kayak for each family passholder, a passholder in each. Two passholders may each substitute 1 tandem kayak OR 1 canoe. Base price for two people is $380 plus $110 for each additional passholder, maximum $710 for five or more family members. $380 to $710
INDIVIDUAL STAND-UP PADDLEBOARD, KAYAK & CANOE: One stand-up paddleboard OR one solo kayak OR one tandem kayak OR one canoe for passholder. $230


SEASON PASS RULES
Good for 2023 season only.
Non-transferrable.
Subject to availability. Only 1 active reservation allowed at a time.
Good for first day of long-term rental.  Additional days must be paid at long-term rental rate.
Not applicable to XL Tripper or specialty boats.
"FAMILY" includes individual plus spouse plus children up to age 24 living with parents.
Passholders must present identification to rent boats.
Liability Release forms must be signed at each rental.
Use for off-site rentals permissible.
Group Rental Options
Contact us directly to schedule group rentals.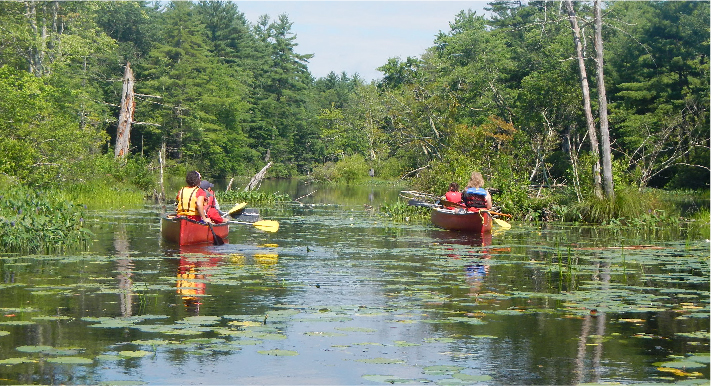 398 West Main Street, Groton, MA | (978) 448-8699
Mailing Address: PO Box 228, West Groton, MA 01472
All rights reserved, Nashoba Paddler, LLC 2022 ©